Home » Posts tagged 'change'
Tag Archives:
change
We all know that Einstein was out of the ordinary. Prof. Michael Fitzgerald is psychiatrist and did an analysis of Einstein. The surprising insights shared in this interview give also an idea to business or institutional development. Business as usual will never achieve anything our of ordinary. In times of transformation we need many Einsteins.
Author Jean-Paul Close became aware of the problems of the industrial, capitalist, consumer, political, economic structure and globalisation of society back in 1996. He decided to step out of his executive position and comfort zone to dedicate his life to experiment with reality for himself, his surroundings and finally the world, to finally turn up with something that suits his perception of sustainable human progress and wellness best.
Along the way he defined entrepreneurship of the 21st century, decifred the "secrets of true wellness" and finally defined the new reality referred to as Sustainocracy, the awareness driven co-creation society. In 2009 he already pinpointed 2020 as the year of the big letting go and adopting the new reality throughout the world. Meanwhile he experimented and developed this new reality in his own surroundings with the participation of many governments, citizens, entrepreneurs and scientists. Others came and observed: "It exists, we want this too".
Lockdown: every ending is a new beginning
The first thing we learn from the Corona Crisis is that our health and safety are core human values. And these do not come from remedial health care, politics, economics or banks. Those core values come by taking proactive, self reflective responsibility. When we flatten the curve of exposure to the coronavirus we collectively have better chances of immunizing ourselves and curing for future resilience. Around the world we witness sudden solidarity among neighbors, helping each other, singing a song together, clapping publicly for health care people. We also see humor, creativity, relativity, discussions and dialogues appear on social media that help people deal with their fears and regain some trust in themselves or their surroundings. We also see how quickly our natural environment recovers and improves with the absence of humans.
Many of the things that happened were unthinkable only a few weeks ago. The virus and the unprecedented government measures interrupted instantly our daily trusted comfort, cleared our possible blind spots, creating room in our busy minds to look at what is happening and react. People are in essence primarily a social creature, not the uncontrolled consumerist hoarder that capitalisme wants us to be. Our real nature appears while we face a bad spill. But soon this is over. Not because a button is switched and the virus is gone. Our reserves run out, we will need to act to create our sustainable human progress, together. We can start and practice now while we have the time to reflect.
Why Sustainocracy?
Because Sustainocracy places our natural human being and values, not money or political interests, at the core of our societal reasoning for wellness. It seeks our harmonic, constructive (not destructive) relationship among ourselves and our environment. It works as a next awareness driven step, not by demolishing our past but using and restructuring it from an evolutionary perspective. In sustainocracy money is one of the many means, not a goal.
This societal "awareness driven co-creation" community structure, Sustainable human evolution & Democracy (Sustainocracy), defines two important things for sustainable (regional) human wellness:
Our basic core natural human values:

Health (in a proactive way and not to be confused with health care)
Safety (including respect for each other and our environment)
Awareness (our individual and collective learning process)
Co-creativity (we, people and institutions need to work together)
Basic daily needs (food, water, warmth, healthy air)

That we take responsibility together of the above in co-creative, real time democratic communities (people, government, science, education, entrepreneurship)
As we live through the first months of the corona outbreak we see human solidarity grow, air pollution reduce or disappear, CO2 improve, water clear with the return of fish, etc. This shows us the positive impact of eliminating our old lifestyle from before the virus crisis. We have, however, not yet created a new one, we are just put on a hold. Can we use these insights for the better? 
When we place the old reality, from before the lockdown, on the sustainocratic table of challenges we notice that we do not comply with any of the core values. We were sustaining a reality based on perceived commercial abundance accessible only through money. Noone is taking proactive responsibility or is accountable for our core values, we only react when they are not there, like now. So everyone had become blindly money driven, not responsibility focussed. Over time we tried, in our local surroundings, to show people and institutions our vulnerability but they would hardly join the table. Their comfort zone was still intact, their blind spots in place. Multidisciplinary co-creation would demand genuine regional value creation and sharing, a major transformation of thinking and handling for most people and institutions.
In one area of attention however we managed to get the full multidisciplinary "level 4" co-creation table completed back in 2010, even until now. That was on the topic of regional air quality and human health (AiREAS). Partial sustainocratic tables (often with money controlled government lacking) were achieved in city food productivity (FRE2SH), social inclusion (COS3i) and participatory co creative learning (School of Talents & Wellness).  All together it provided us with a lot of experience in this field of work. Not just in the co-creation together but also the difficulties of people and institutions to change the context driven dialogue, behavior and societal, non financial results driven contributions.
Applying Sustainocracy
Now, with the Corona outbreak, we see a tremendous mentality change. Suddenly there is massive awareness about health and other things that we used to take for granted. Certain core values are solved without enormous remedial public investments, just by letting go of our old structures and lifestyle (such as air quality in many places). Others, such as social cohesion, are receiving an unprecedented amount of attention due to the sudden impediment of connecting physically and emotionally with our loved ones. When what we took for granted is taken away it becomes often more important than when we had it so accessible that we forgot about it. People look for creative ways to compensate for their feelings and express themselves in a positive way. But let us not fool ourselves. The lockdown cannot last forever. Already lots of people are facing financial challenges and problems due to the impossibility to do their old jobs. They may even doubt if these jobs are going to come back once this is over. When we apply the sustainocratic 4 x Value criteria of entrepreneurship of the 21st century it is easy to make the distinction. A job or activity should comply with all four nowadays:
Value creation for the human being in terms of helping sustain the core natural values
Value creation for society in terms of care, reduced costs, social cohesion, participation
Value creation for the environment, in terms of circular processes, symbiotic relationships with nature, no pollution
Value creation economically for continuity
Money is hence just a means, not a goal at the expense of the other values. Other means, such as awareness, talent, creativity, engagement, etc are more valuable than money. In some cases a particular value creation of a job or activity can be placed on "zero", while compensated with higher other value creation, but it should never be negative. Negative values go in detriment of others or nature and eventually create problems, even if the activity is economically successful. Entrepreneurship of the 21st century is 4 x Value driven only and accounts for all entrepreneurial actions, not just business but also of government, education and human participatory behavior.
Old style governments are now creating funds to cushion current financial problems temporarily but these funds do not last forever. These governments are not seen (yet) in the activation of the new society. It does not invest in it because it is not money driven, only applauds the human voluntary initiatives as they are cost saving, not valuing the value created. We are really therefore for now on our own selves as we work towards a new government model too, often together with government, not politics. The most important capital of a society is its creative and participative population, not money or wrongly oriented control driven governance. Some forces will want us to go back to the old scenario, but do we? Probably not, simply because we have become aware of its negative impact. We need to keep the positive values that appear now and restructure ourselves to fulfill our needs locally as much as we can. We need to do this together through co-creation.
Next to the health driven adjustments we can thank corona for we have two sustainocratic priorities that come to mind are food and helping the vulnerable. Let us see why….
Food resilience
It is springtime in the Northern Hemisphere. It is good to take responsibility directly for our food supplies. As our financial system tends to collapse we need to get access to food through direct means. Various farmers cannot supply to their traditional markets such as restaurants because they are not operating. They have supplies that need to get to the needed. As the fear (not yet the reality) of scarcity grows people will hoard more including life essentials. This will leave the most needed and people on low budgets in jeopardy. If no action is taken now anarchy will break out and public safety will turn into ghettos of aggression. This we need to avoid with common sense and collaboration.
We can set up food productivity in gardens, around schools, in empty office buildings, on rooftops. This can be done with the involvement of these vulnerable citizens. We can introduce a circular reward system that accounts for the labour put into the food production, distribution, the sharing and processing once the food is fully grown. You can find on the internet many proven techniques for balconies, avoidance of polluted city grounds by growing crops on top instead of inside, etc. Don't just go for the easy stuff, take herbs too, plants with nutritious and remedial values. There are also videos with things you should be careful with, in view of certain allergies or poisonous side effects. Even if the lockdown is lifted and everything goes back to the old stressful and polluting normal, this exercise is worth the try. It will change your community life and sense of security, abundance and freedom.
Care for each other
In times of fear we all tend to go into survival mode. The more powerful and able will try to selfishly take what they need and even hoard. The vulnerable and less able enter into more difficulties. These groups will stand up and try to defend themselves. The atmosphere will get grim and chaos may appear, which is bad for everyone. The way to avoid this is to make sure everyone is served with their basic needs. That is the first step, the second one is to ask everyone to help, within their possibilities, and create the abundance we need all together. We are used to being able to get what we need through money, but when what we need is not available money becomes useless. Our basic needs are food, warmth (eg shelter and care), drinking water and healthy air. We also need each other to create trust (not fear) in the togetherness, warmth in the dialogue and care when needed. 
New small heroes
Regions that evolve now to level 4 awareness driven co-creation of our core human values are referred to as Small Heroes. They develop resilience against all kinds of issues because of their self sufficiency, social productivity, sustainocratic engagement and sharing with caring attitude. They develop high attractiveness, especially for families with children who seek genuin wellness and want to avoid the growing speculative criminality and forced money dependence in larger urban structures. They benefit from the corona inspiration and relative ease to transform from relative lack of identity to true authentic imaging of warmth and quality of life.
Fear for corona contact
If fear of corona contact is an impediment to initiating the above, just consider that your trip to the supermarket may get you in touch with more people than working in open air in your vegetable field or back yard. We need to get to immunize ourselves somehow so some minimum exposure will always happen, just like any other flu. There are all kinds of remedial precautions circulating already on the internet to protect you. Don't fear and lay back for all to pass, stand up, be precautious and act, preferably the sustainocratic way: health and safety first.
You can find publications for free download on https://sustainocracy.blog/publications. Through my Instagram (@jeanpaulclose) and Facebook accounts I share daily inspirational statements and information. It will not be easy to learn to work from the new context, especially if you are an institution or government that used to rely on the old dynamics. But it can be done with great satisfaction when your new societal ecosystem starts working in the sustainocratic way.
Good luck and if in need of any help, just let us know.
We need to seriously rethink the fundamental basics of our European Union as a modern evolutionary step within the context of the times we live in today. But first we should regain respect to the original motivation to get to a union in the first place.
This first motivation was PEACE, not economics!
In 1950 the political discourse developed around the avoidance of war. The experiences of worldwar II had lead to the understanding that the continuation of conflict and competition would only damage the communities as war technology had reached a status of mass destruction, proven by the bombs on Hiroshima and Nagasaki. The constant conflicts between France and Germany (and the UK) around resources also gave rise to new solutions. Resource based competition was to be avoided at all times, a modern insight of deeper awareness after painful war lessons. The European Coal and Steel Union was established among six inner circle countries as a first treaty for peace. The purpose of the Union was directed by a core human value which was needed to create cohesion, productivity and progress through peace.
Liberalizing trade of key resources such as coal and steel would do the trick so that speculation around shortages and self protection was eliminated and replaced by open dialogue and sharing for mutual benefit.
In subsequent steps the freedom of trade, movement of people, goods, services and capital became dominant in the political discours and developed purely from an economical point of view, justified politically by the perception of financial needs to provide social securities and infrastructures. Economically is was also justified by the growing amount of money driven self interests among bankers, politicians and spinoffs. They had been given near to carte blanche to speculate. Risk and investment became a public issue of the crowd, profit was reserved for the private interests.
The original purpose element of peace reduced to the background. Economic trade, labour and services could be taxed and created a huge field for the development of bureaucracy of control and regulatory measures in which the hierarchy of money and power became leading. Time passed by and the European institution became self protective at the expense of it origins. Control and institutional self interests became more important than the core human and regional values that had been the origin of the establishment. Governance and banks and institutions became "partner in crime" rather than "servants to human progress".
Huge issues demand redirection of Europe , back to its core values
European citizens have been made slave to mortgages, tax and insurrance costs. Most of these contributions were once thought of as measures to avoid social uprise and war but now are systematized hierarchies for institutional self interests. Justice has become an instrument to sustain the hierarchy, not human values.
Meanwhile huge issues demand Europe to get back to its core, its original value driven dialogue and enhance it with even more. The political economic steering on trade, economic speculation and salarized jobs (taxable and controlable by the authorities) has put us in the hands of economic and dictatorial preditors, producing gigantic pollution and destruction of both our habitat and our life expectations.
Our lifestyle also devastates other areas in the world. In the last 40 years more than half the marine population disappeared. We reduced the amount of trees by half in that same period. All this is producing conflicts and massive migration patterns that are being answered with cold political reflection not anywhere near the humanitarian and planetary responsibility that we share among each other.
Climate change affects our overall safety perspectives and sustainable progress. It requires the involvement of all hands and minds to save or adjust what we can through awareness driven cocreation.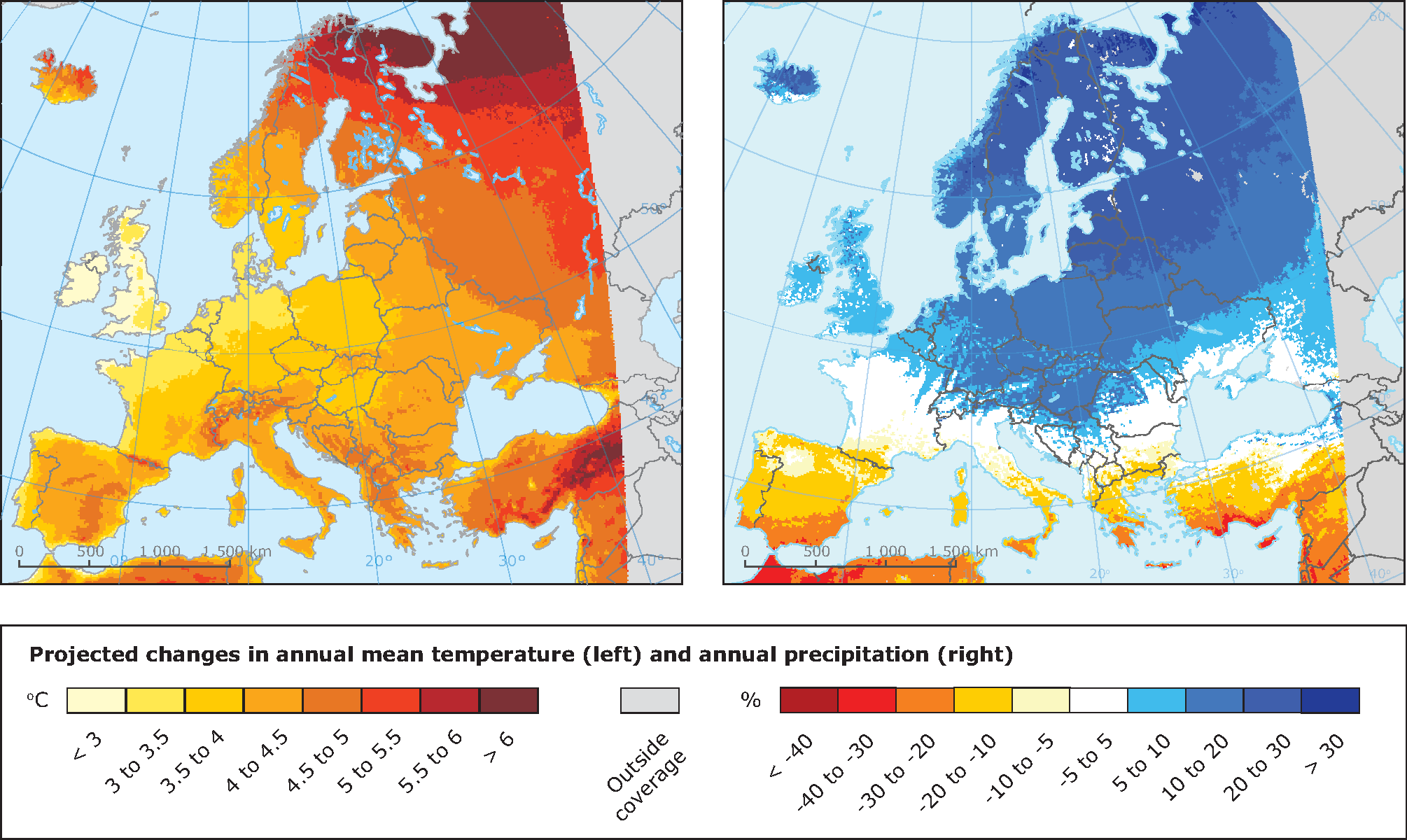 Our own STIR research has reached a poin that we can state firmly that the current political economic context is largely responsible for the human made catastrophical issues and that the response of those in charge is insufficient due to their steering from the wrong priorities.
From an anthropological point of view we follow the usual cycle of human complexities. In the 50's, when the first basis was laid for the creation of Europe, the awareness driven motivation was peace. This introduced the changes in border management, free trade and transparant policies between the first member states. It became consolidated in the organizational complexity of the region through cocreation. It worked so well that others wanted to join.
Then new generations of politicians and economists came on board that forgot rapidly the origins and motivation of the union and only resonated with managing the field of economic growth, greed and control. We have been occupying the field of organized greed (growth economy) ever since we let go of the gold standard in the 70's as colatoral for our money based systems. We placed the burden of value against labor and resources of the future placing a mortgage on our selves that only grew exponentially.
Since the credit crisis in 2008 we have been in confrontation with our lack of morality. While citizen's and social entrepreneurs were forced into new awareness driven change, often after a phase of personal chaos, the political agenda evolved into saving whatever they could through capital injections, more control measures and blocking the ethical evaluation of their programs. Gradually tension builds up in Europe due the growing leadership at civilian level and lack of a change mentality at political level. Chaos seems inevitable.
Brexit is a clear wake up call, no matter the outcome. If the political economic agenda does not transform rapidly into one of core human values the catastrophy will be unprecedented and with just one to blame: the EU political economists. The instrument of capital injections is useless when health or safety cannot be bought. We cannot buy our evolution as a species we need to adjust to it. The key resources of our region are our people, not the money in the pockets of bankers or the stack of IOU's they wave with.
The only way to jump chaos is to accept change as a fact and act accordingly, like so many do already. Yet change needs a powerful and robust reason. Overcoming a crisis is a reason, using our self aware wit too. From self awareness we provide our list of core human values (Sustainocracy) that will unite Europe in cocreation for the next few 100 years:
health
safety
local self resilience
applied awareness
fullfillment of our basic needs in food, drinking water and healthy air
If we don't address these issues together then European will fall apart. If we do then cohesion is essential, not a escapist issue anymore for the Britisch or anyone else. In fact, the British isles are very vulnerable because they cannot be easily self sufficient in terms of food and drinking water for the enormous population on the isles. Change in food productivity is an issue for the entire world but people on islands have more at risk than those on the mainland. Nevertheless, the connection with Europe cannot be sustained from the old money and power driven governance context. To solve this a new pact is needed, one based on cocreation guided by the core human values that unite us. We call it Sustainocracy, a change for which we can choose. It will also change our empathy with Africa and the Middle East. Peace will become a driver and human core values lead. Every one participates.